Payroll outsourcing is the future of modern organizations
My name is Dorota Blicharska. I am an HR Manager and I believe that business is people and good relationships.
Contact me
This is who I am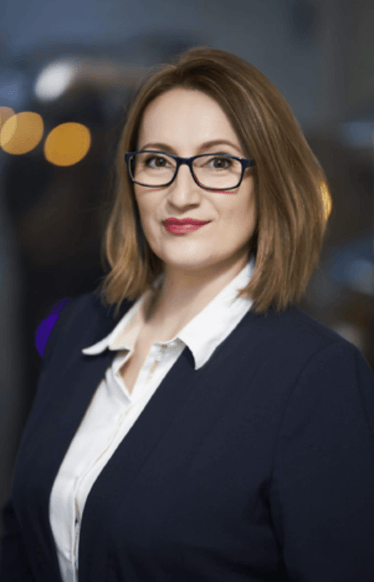 My name is Dorota Blicharska. I am an HR Manager and I believe that business is people and good relationships.
I have 20 years of experience in HR and payroll in small, medium and large companies with Polish and foreign capital. I have higher education in enterprise management, HR and payroll. I completed two postgraduate faculties: Human Resources Management and HR Management. In addition, I have a degree in accounting and finance, which I gained valuable experience while working as an accountant in a large company.
I enjoy a very good opinion among my  former employers, colleagues and current contractors. Companies which I work for are always satisfied with my services and recommend me to their partners.
The wide range of knowledge I have means that I can define my competences as vast, i.e. multitasking.
My standards
Timeliness and reliability
Confidentiality and security
Good relationship with customers
What do I do outside of HR and payroll outsourcing?
I implement activities in the area of ​​analyzing the state of HR indicators of the organization. I carry out internal audits in the area of ​​human resources and payroll. I carry out employee surveys.
My publications
I write about HR and payroll on various industry websites. I try to raise topics related to the current market situation. More fresh information about my profiles on social networks can be found on Linkedin and Facebook. I haven't written any article in English at the moment. Publications in Polish will be available after switching the website to the Polish version of the website.
Why is HR and payroll outsourcing massively implemented in modern organizations?
In Poland, the role of personnel departments is changing in many companies. Administrative issues, such as keeping personal files or calculating remuneration, finds a solution in outsourcing companies, and the role of HR in companies begins to be limited in this respect only to the control tasks of these processes.
In the world this trend is much more advanced and HR generates huge value. It becomes the driving force of an organization that understands that people in an organization are the most valuable resource.
Nowadays, the HR function in companies goes to a higher level, i.e. the function of a strategic partner. Due to this fact, finding the right, experienced partner for HR and payroll outsourcing is crucial for growing organizations.
The most important benefits of outsourcing are:
1

reduction of costs : training and development of personnel and payroll employees, staff mistakes, training in labour and other law, holiday pay, sick pay, replacement of an absent employee, workplace equipment, software)

2

it accuracy and meeting deadlines

3

financial security in the form of a third party liability insurance policy

4

flexible adjustment of the scale of cooperation

5

possibility to recover office space

6

a sense of security through service guarantees

7

ensuring confidentiality

8

involvement and ensuring high service standards,

9

possibility of consultation and support in difficult situations with employees,
Cooperation process
Agreement on the scope of tasks tailored to the client's needs.
Setting steps and deadlines for taking over personnel and payroll matters.
Activities related to HR and payroll processes and ongoing cooperation with the client.
Ask for cooperation details
My work gives me a lot of satisfaction and is a pleasure for me. I feel a strength within me that allows me to achieve my goals.
I invite you to cooperation.